…An uncommon phrase to hear in agriculture, but recent floods will have a dramatic effect and have already caused an estimated $12.5 billion dollar loss in the Midwest. Impacts include crop damage, inability to access fields to work ground or plant, and water contamination.
Here at home, the mainstem of the Willamette River and its tributaries (Long Tom, Mary's, Callapooia) are in huge swells, with property flooding and road closures abundant. For current updates, check Benton and Linn County webpages or ODOT TripCheck.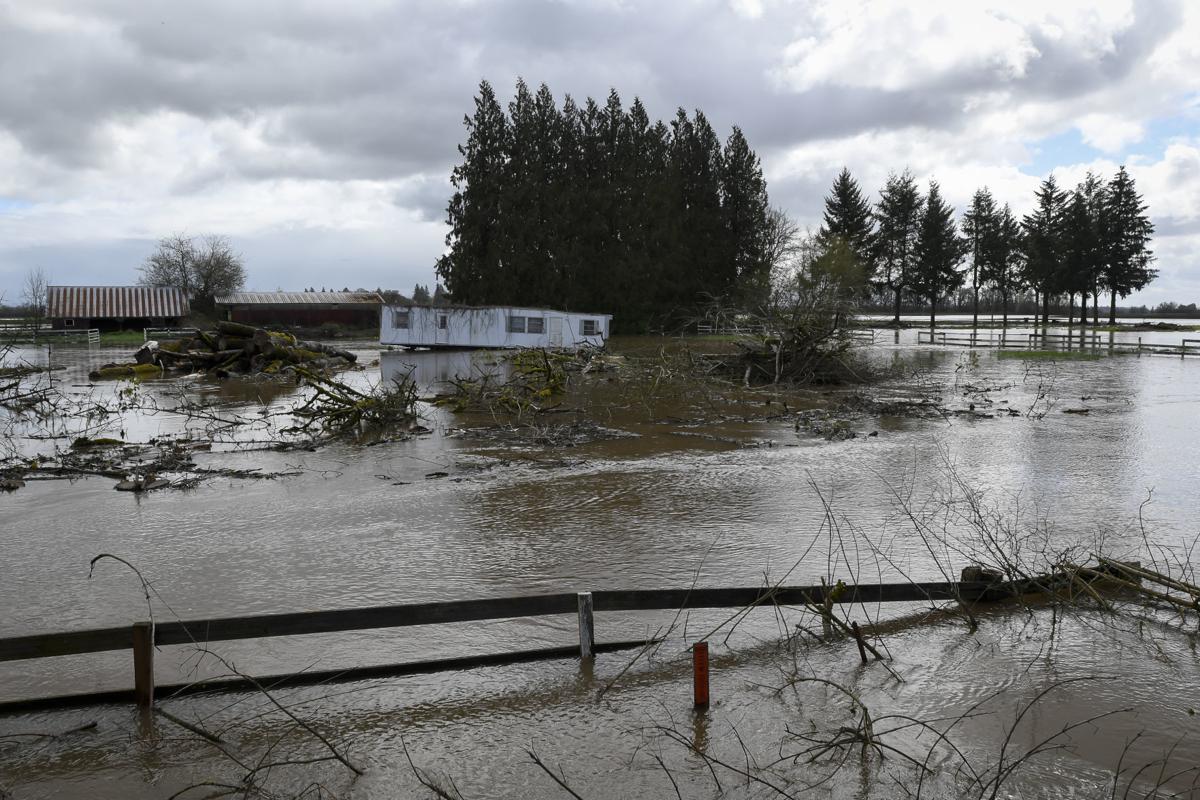 From an insect pest point-of-view, the changes that may come about are uncertain, but I will be keeping a close 'eye to the ground'. Flooding could cause mortality for some species (onion bulb mite, beetles, sawflies), promote growth in others (armyworms, mosquitoes), and have little effect on bugs that overwinter in sheltered areas (BMSB and ladybugs).
---
'Twas a dreary day when I could finally get out to our research farm to assess damage to fields. However, our farm manager is resilient and those that have lived here longer say it's "not that big of a deal". I guess when you live in Oregon with 300 days of rain, you make your own mental sunshine.